After about 27 hours we reached our first stage destination Ekaterinburg. Sunny 6 degrees!
We had a 4 bed compartment with a literal Russian.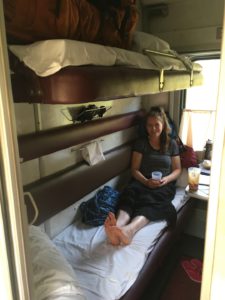 Very nice are the stops with a slightly longer stay.
Many guests and staff get off and walk onto the platform. In Vekova we were offered by "flying merchants" among others blue berries and cranberries, sandwiches and mineral water. Chandeliers, jewellery and stuffed squirrels were also on offer.
in Druzhinino not only the children got vanilla ice cream but also the poodles!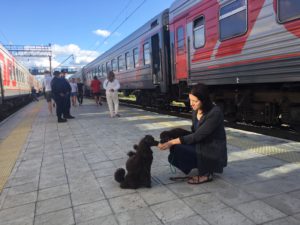 Silke