After our night at the Moxy and a delicious breakfast, we took a cab to Frankfurt Airport long distance train station. We took the ICE 770 to Hannover and then the RegionalExpress 4422 to Bremen-Mahndorf (arriving on time at 16:30 ). We were welcomed with colorful signs, roses, and champagne flutes. Thank you very much!!!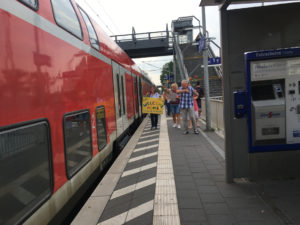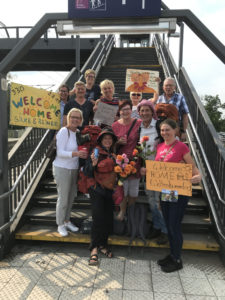 After we had a round of chatting, we went home, where homemade cake from Mom and Clarissa awaited us. Our house tigers were still strangers at first. They are just very fixated on Melina.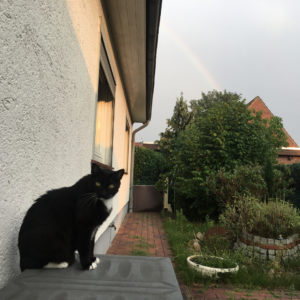 A rainbow appeared over Uphusen to welcome us!
Silke