Hello,
since we want to be open to all accommodations on our trip and also want to have contact with " real" locals, I have looked at the sites
– couchsurfing https://www.couchsurfing.com
and
– warmshowers https://de.warmshowers.org
Announced.
We too are now offering our guest beds to world and bike travelers in exchange for friendship and nice conversation! We are curious to see if one or the other gets lost before our departure to the Bremen area!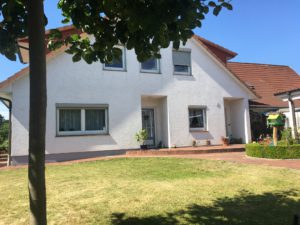 Silke