After 330 days of traveling around the world, we are back on German soil. Madness how fast the time passed! At 5:00 am, in the pitch dark and drizzle we left Andrea Lodge this morning and dropped off the car at "Sir Seewoosagur Ramgoolam" International Airport (MRU) shortly after 6:00 am. Then we packed again the things for the transport and checked in. The flight DE2315 with Condor took off at 7:55 am. On the way we could see very nice the Nile near Luxor.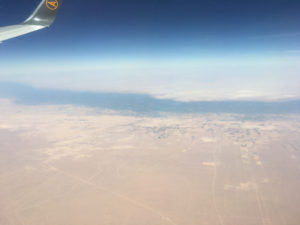 At 17:29 we reached Frankfurt airport. At the passport control we had to wait a few minutes, then we walked to the hotel Moxy, where we spend the night.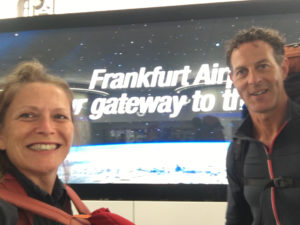 Afterwards I went to the train station again to print the tickets and buy some drinks.
Silke