Today we went snorkeling and swimming at two fantastic places. Early in the morning In Balaclava, at the beach next to the Maritim Hotel. We were in the water for over an hour and it was one of the best snorkeling spots ever.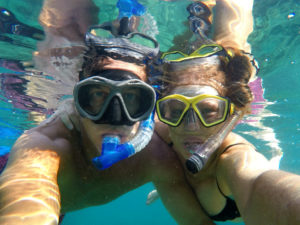 Right from the beach you are in the middle of the coral reef and can see the most beautiful fish.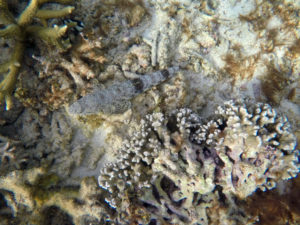 After that we went back to the apartment and had breakfast and checked out. Then we drove to the northern tip and swam at Seaview Calodyne on a great beach with small offshore islands. Snorkeling was not so good here, because the water was quite churned up by the sand and the reef edge was too far away. Guests told us that they go out by boat for diving and snorkeling. There was a restaurant on a small island off the beach. Guests are taken across on a raft. But you can also wade through the waist-high water. The water hammocks and separate pavilions were very nice.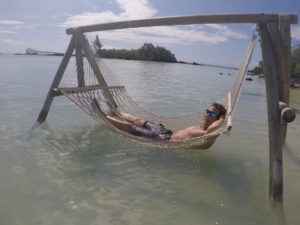 After we were dry again, we ate our lunch (yogurt with fruits ) on the beach of Saint Francois and then with a short stop at the Phoenix Shopping Mall, we drove to the south of the island. We sleep tonight in Souillac in Andrea Lodge. For dinner we had a three course meal in the hotel's own restaurant and a delicious cocktail.
Silke