Slept in and had a good breakfast.
Afterwards we went to the house reef again to check the fishes. In the morning the sun is on the 30m deep wall. Thus, the visibility is much better than in the afternoon.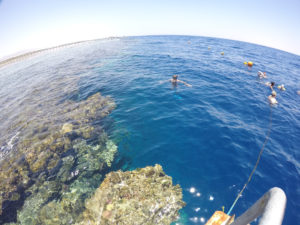 The rest of the day flew by. In the heat, it's best to stay in air-conditioned rooms or in the pool.
The food at the specialty restaurant "The Flavour" was not for vegetarians. Nicer ambiance, but no real option without meat and fish. We didn't go to bed hungry, though, because you could stop by the "normal" buffet briefly afterwards.
Reiner