We had places in the 3rd place today. Class reserved because we were only on the road during the day for about 8 hours.That was totally OK for this trip.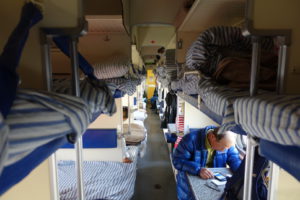 The compartments are not closed with a sliding door. On the opposite side of the aisle there are also bunk beds, where you can turn the lower bench into two seats with a table during the day. The headroom is slightly lower than in the 2. Class.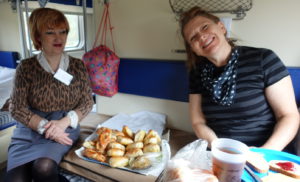 A service employee came by the place with a tray and sold us Piroschki with apple and potato filling.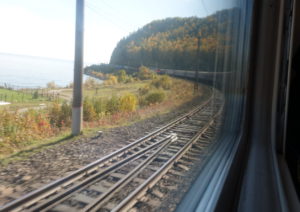 The route along Lake Baikal offers a wonderful view of the lake!
Silke