Today we hiked the Trail of the Craters with guide Pablo and a Dutch couple in Villarrica National Park. We learned a lot about the volcanic landscape, flora and fauna. Delicious berries lined the side of the trail.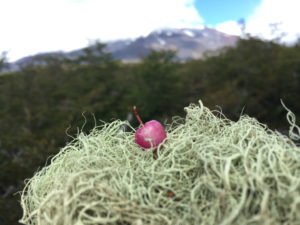 Part of the trail went through a forest where wild fuchsias grew, among other things.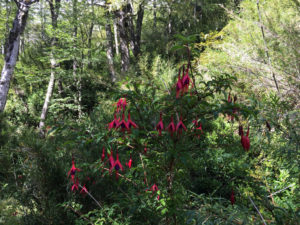 Since the Dutch guest was not so good on foot and it went over hill and dale, we progressed quite slowly. At the destination, several mini craters were waiting for us, which were created by gas deflagrations of the lava flows. One could recognize well the "chimneys" ( exit holes ). Afterwards we cooked a polenta casserole with pumpkin, zucchini and peppers. For dessert we had apple strudel with vanilla ice cream. We are doing really well here!
Silke