Today we drove from Olifants Camp to Crocodile Bridge Camp in the south of the Kruger Park. At the bridge over the river we were stopped by a gang of baboons. At the Tshokwane Picnic Site where we took a short break, a monkey ( Vervet Monkey) stole my apple!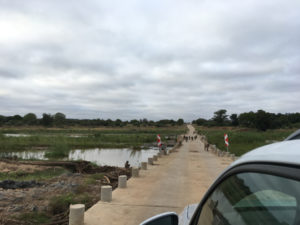 Zebras were grazing on the side of the road. We saw buffalo, crocodiles, hippos, impalas, kudus, eagles, vultures, hyenas and elephants.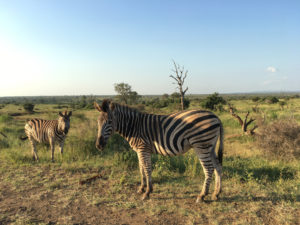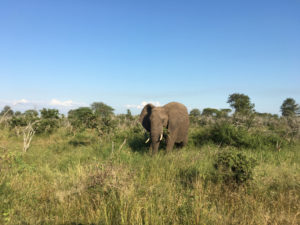 We were even able to spot two rhinos just before Crocodile Bridge. Our bungalow had a kitchen again, so we prepared spaghetti with tomato sauce.
Silke