We left this morning for a self game drive and observed elephants, zebras, kudus, ostrich and many warthogs. But since there are many signs in the camp asking to avoid the elephant dung to protect the dung beetles (Circellium bacchu), we took a close look.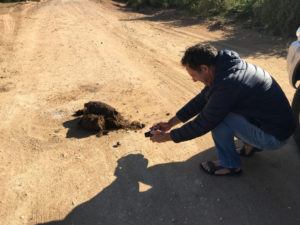 It's interesting what all goes on in the muck! The female beetles roll their balls tirelessly at over 30 degrees! They are about 4-5 cm in size. They are especially worthy of protection because they spread and bury manure for meters, helping many plants to thrive.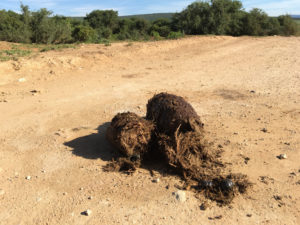 Back at camp, we played a round of Carcassonne and sat down at the viewpoint from the waterhole for sunset. Except for a few ducks, however, no animals had shown up to drink. In the evening we heated up schakalaka and corn with beans and made a campfire in a fire bowl!
Silke