Today we finally saw a lion. With the binoculars he was easy to recognize. Unfortunately you can only guess him on the photos. He took a nap in the sun, yawned once and then hid behind a bush. That's kind of what our two house cats do at home.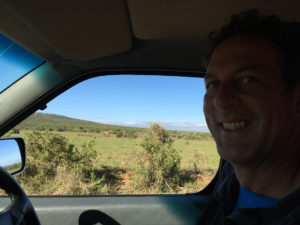 Anyway, we were happy! After that we drove again across the whole park and saw more animals like warthogs, ostrich, elephants, zebras, a fat tortoise, the dung beetles, kudus and many birds.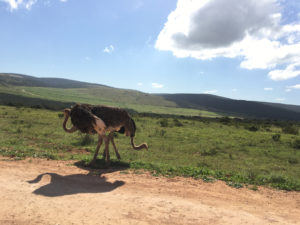 Back at camp, we made ourselves a campfire again. For dinner we had mashed potatoes with cheese sauce and salad.
Silke