We bought two shopping carts of food for our camper and then headed south to the Kalahari – Desert.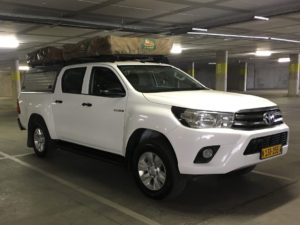 Great red dunes and a small waterhole awaited us at Bagatelle Game Ranch. Unfortunately, the campsites were all occupied, so we ended up in a room with half board. Unfortunately, because we wanted to test our roof tent of course. But the room is very nice, with a four-poster bed. We still went through the red sand to the viewpoint. The sunset there was worth seeing. Antelopes and a donkey family quenched their thirst at the waterhole.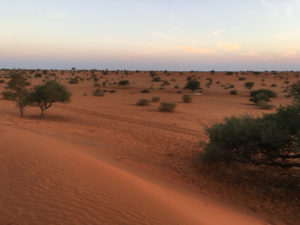 The food in the open air restaurant was very tasty, buffet with appetizer, various grilled meats, cauliflower, rice, zucchini and salad. There was a choice of two desserts. A fire bowl provided "Africa Feeling".
Silke