Today's Sunday is the last golden week holiday in China. We are very excited about what the train stations and roads look like without a wave of return journeys and holidaymakers.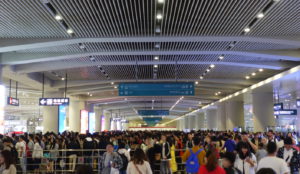 Today we strolled a bit through the city centre and were in the station to buy tickets.Fashion shots were taken on the city wall. The bridal and evening dresses looked great and were all RED!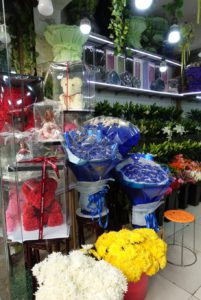 In a flower shop there were teddy bears made of roses. And blue glitter roses.
There is no dispute about taste!
Silke