This morning we watched the sunrise from the hottop on the roof terrace, overlooking the sea.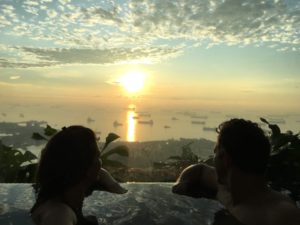 Afterwards we had breakfast on our balcony! Until noon we splashed in the infinity pool, because it's just great! There were still plenty of loungers and there was no crowd in the pool, so you could enjoy the wonderful view and take good photos. After checking out we deposited our luggage at the reception and were a few more hour to chill out at the Ce la vi, restaurant/bar on the roof. Then a grave drove us to our nearby Airbnb room. In the evening we had Indian food and watched the marina Bay Sands light show from Merlion Park at 20:00.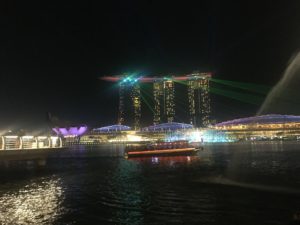 After a short stroll through a shopping center we ended the day with a glass of wine and a nice movie (via AmazonPrime).
Silke