Today we walked through Chinatown! We visited a Hindu temple and many small souvenir shops.In a vegetarian restaurant there were delicious wraps. Then we watched the Marina Bay Sands Lightshow again from the Event Plaza / Bayfront! The effects came across much better and the music was also good to hear there!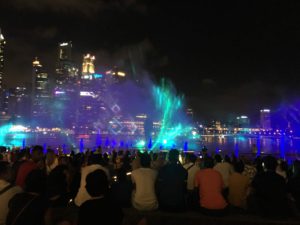 You just don't have the Marina Bay Sands in the background! We went back to the Gardens by the Bay to the Supertrees. This time we watched the 8:45 show lying down! Great cinema!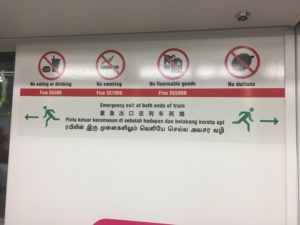 Sign from the MRT/Metro! Eating Dorian must be quite expensive!
Silke