After a dive at a depth of 18 m, Reiner had to take a written exam in English for his diving certificate. He has passed and is now officially PADI- Open Water Diver! Today, for the first time, the GoPro was allowed for diving. I went back on the boat.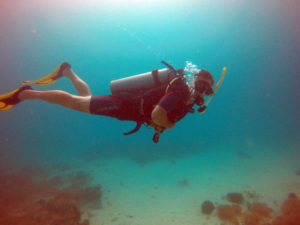 The boat dropped off a second group of divers and collected it again. The diving school owners have dived to an aircraft wreckage at a depth of 30 m. I only went swimming on the beach because the water was also a little more crawling.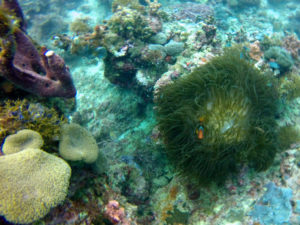 In the evening we made ourselves comfortable and played on the terrace Carcassonne. We are a bit out of practice and lost against the prince and juggler.
Silke