We had a very nice first day in 2019. Today, nature has completely inspired us. Every few kilometers there was a new great photo motif. The water shining blue and turquoise, the flowers at the side of the road purple, pink and pink, the mountain peaks in the distance,… .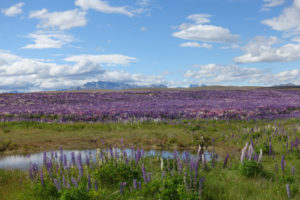 At noon we started in Christchurch after we slept and had breakfast. Weatherwise, everything was right again today. Beautiful sunshine, slightly windy, at about 23 degrees. Just right for travel.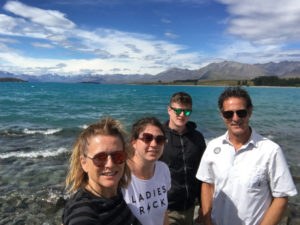 We have a fantastic place above Lake Pukaki. Today there was spaghetti with tomato sauce for dinner, with either feta cheese or tuna. Overlooking the lake and a wonderful sunset at 21:24. After that I lost again at the Carcassonne. Janik 130 points, Reiner 107 points, Melina 105 points and I 99 points. Reiner has taken the lead in the ranking.
Silke