Today we planned and researched for quite a long time! It was a bit stormy outside, so you could not go swimming so well in the sea! We booked several flights and accommodations! In the afternoon we went to the coast in Hilo and looked at the waves.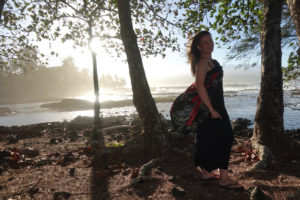 A cruiser, the "Proud of America" was just in port and left . We also looked at a beautiful waterfall at Wailuku River State Park.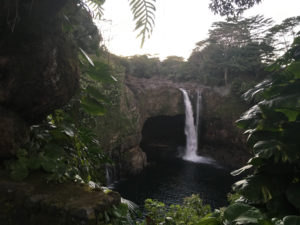 In the evening we baked up some pizza, but it wasn't that good. We guess caraway or fennel in the dough.
Silke