The day started with a short walk through the camp to the viewing area at the waterhole! We could observe many water birds, impalas and a crocodile. But our highlight was a herd of elephants stepping out of the bush to drink and several hippos swimming in the water, snorting.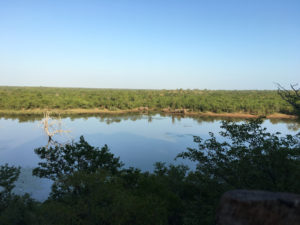 We still had breakfast on our terrace and then started the "drive" via Letaba to Phalaborwa Gate. Several times we had to stop because of zebras, buffalos or elephants that wanted to cross the road. We also saw giraffes and hyenas.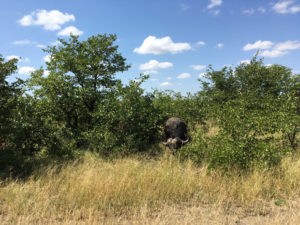 A grazing water buffalo has a bird riding along on its back. In the park a maximum speed of 50 Km/h is valid and one can stop almost everywhere at the roadside and observe the nature spectacle from the car. Getting out of the car is not allowed or only at designated places and in the camps. We ate our sandwiches in the picnic area of the Letaba Camp and then drove again through the Gate Phalaborwa to the Silonque Bush Estate, where we sleep in a nice cottage. We added half board here and had a great delicious African buffet ( including polenta with spicy chakalaka and warm malva pudding with custard) on a site lit with torches, fire bowls and a full moon.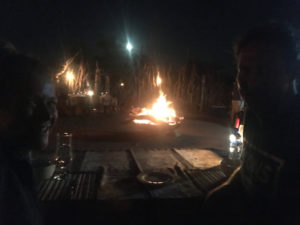 Silke