Today was similar to yesterday, except that we visited other parts of Nyalaland. The mud holes serve e.g. elephants, warthogs and rhinos for skin care and "sun protection". A termite mound is ventilated and ventilated through holes like chimneys so that there is always the same temperature inside. The queen becomes over 10 years old and must produce daily approx. 20,000 eggs depending upon "need" more soldiers or builders. Such a hill becomes here already times some meters high and very old.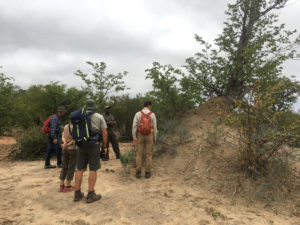 Animal carcasses, paw prints and the marking behavior of impalas during mating were also explained at length.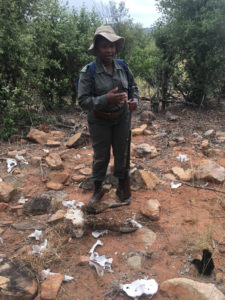 In the evening we had again a great sunset point and afterwards a delicious dinner.
Silke