Today we started at 7:30am in the sunshine. There were a total of 3 river crossings with 2 times "changing tires".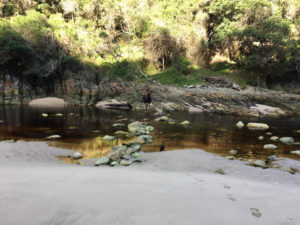 Again the trail offered us up and down forest trails, cliff paths, rocks and stairs. Every now and then, idyllic jungle backdrops and gorgeous ocean views.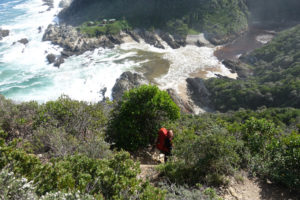 Cormorants sitting on the rocks, huge colorful grasshoppers in the middle of the path.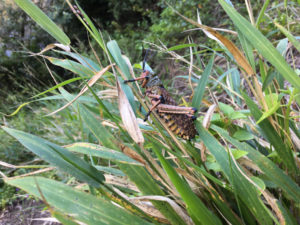 Many beautiful flowers are blooming, although winter is actually starting here.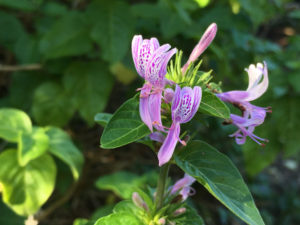 Arriving at Oakhurst Hut Camp (2:28pm), we first had another refreshing shower. A sunset campfire, mashed potatoes, coffee and marshmallows.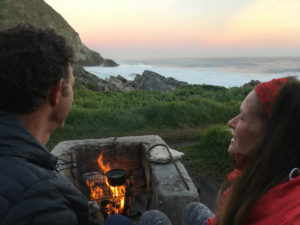 Oh yes, also another fat spider on the toilet!
Silke