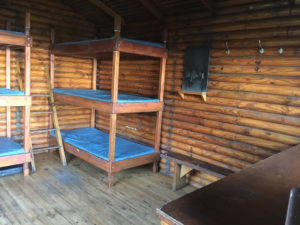 We started walking at a little after 8:00 and walked over rocks "dry" feet across the Klip River. Then it was a steep climb up to the cliff edge to warm up! But then most of today's hike was along the plateau via a dirt road. Beautiful views and gorgeous flowers.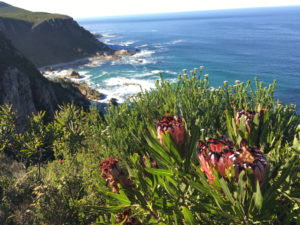 I definitely needed my sun hat today too! Beautiful sunshine. Then came the view of Nature 's Valley and the steep descent.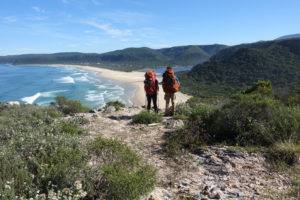 The beach is really beautiful. We walked through the sand for a bit and then ducked back into the forest. We continued shaded for another 4 km. We had to cross another small river and this time the difficulty was not to give the curious monkeys an opportunity to snatch socks or cameras or similar things. A deer crossed our path and we saw several more parrots high in the trees. At the end of the trail at De Vasselot Restcamp, which we reached at 3:11 pm, we proudly and happily each received a certificate.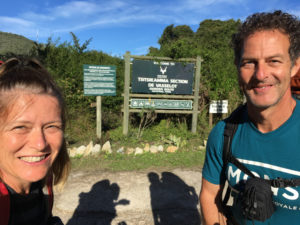 An acquaintance of the ranger drove us for 550 Rand back to the Storms River Mouth Camp, where we rented a Forest Hut again for today. Since we did not have so much cash with us, we made a detour to the ATM 6 km away. In the camp we weighed our backpacks again. In the end we brought back 2.5 kg of food. And we could have saved one kilo of clothes each. Snorkel equipment and shaving gear were also superfluous. But afterwards one is always smarter. In any case, the Otter Trail is a very special experience and for us a highlight on our world trip.
Silke