We slept in and had breakfast in peace. Then one of the oldest and largest wineries in Stellenbosch, the family-owned Wine Farm Spier, was on the agenda. Winner of numerous awards. Reason enough for us to take an extended walk there, for a picnic in the estate's own park. The estate was 2.5 km walk from "our" winery Lovane. In the store there you get everything suitable for a picnic. You fill your basket with a blanket, wine, cheese, chocolate, etc. In the high season you should book in advance.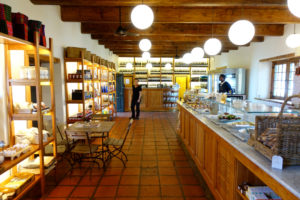 Since we were still not sure about the wine, we first went to the "Wine Tasting" in the adjacent building.
"Taste 300 years of heritage"
There it remained then also. Silke (and I) then eventually bought boxes of wine to be delivered home.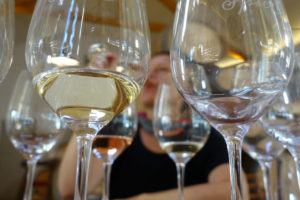 After the work was done, we headed home and enjoyed the sunset with a good red wine, on the terrace. Cheers!
Reiner