For breakfast there was again everything the heart desires. In addition, today also delicious scones home-baked.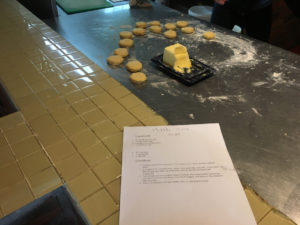 We drove through the town of Franschhoek once again. Gorgeous vineyards with beautiful colorful foliage. We stopped at the Big Dog Café and got a little tour at the resident coffee roastery. The Terbodore Coffee Franschhoek smelled like French Vanilla and tasted very good. In Cape Town we are staying in Camps Bay, a neighborhood with pretty fancy houses and a gorgeous beach.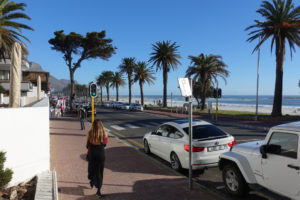 However, we could not enjoy the ambience there. We were extremely besieged by vendors. Even in the aisles in the supermarket we were begged by a woman.
Silke