After breakfast we went by car to the valley station of Table Mountain. The weather and the view were good. Due to time constraints we had refrained from a hiking tour, because we still had some things to do for the next days. There are different trails with different levels of difficulty. Ascent about 1.5 – 2.5hrs.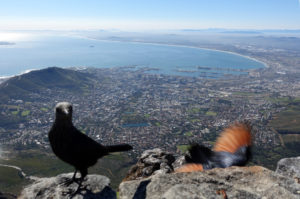 The cable car was a good alternative. The tickets until 1:00 are more expensive than the afternoon tickets (20% off with the wildcard). There is also a restaurant and small stores at the top.
After the downhill ride we went to the beautiful V&A Waterfront Marina and did some errands there. From there you also have a nice view of the silhouette of Table Mountain..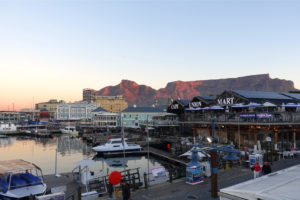 Reiner