In the early morning we watched a bit more of the big and small hippos.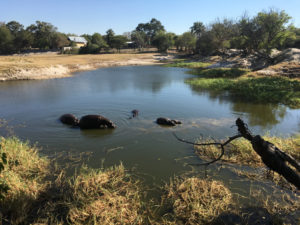 We first started towards the airport to the Bidvest Rental Station. They had unfortunately no suitable tent cover for us and a day on a production wait we did not want. It went then again on the runway direction Ghanzi on a campground called Palm Afrique Lodge. A small private game reserve with mainly fallow deer. On the site we discovered a large ghost insect. It looks like a branch or twig and is super camouflaged.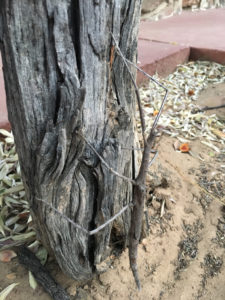 For supper we had broccoli/flower charcoal stew with potatoes.
Silke