It has rained in between times today. At the temperatures (air 29/sea 28 degrees) this evaporates quickly and is rather refreshing. Reiner had a diving course from noon.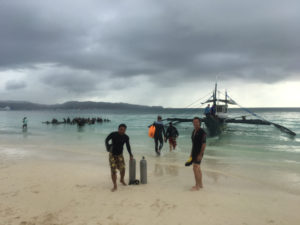 This time we went to the other side of the bay. In the photo you can also see a typical Asian diving group. That's a few more students per teacher and they don't dive that deep!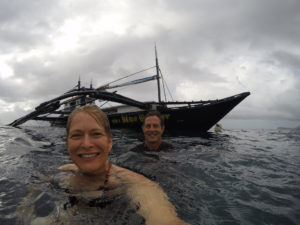 Before the dive Reiner had to swim free for 10 minutes. I've done him a part. Shortly before sunset we returned to station 3. Tonight we were too tired to go out for dinner and there was a noodle soup!
Silke