Radiant sunshine accompanied us today after our tent night in the Abel Tasman National Park. From Bark-Bay we went to Medlands Beach to deposit our luggage for the return transport.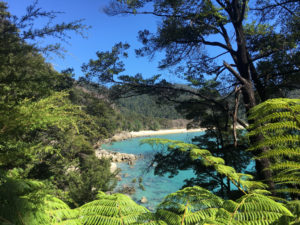 Then we walked along the coast again and through the forests. At Torrent-Bay we were splashing around in the sea.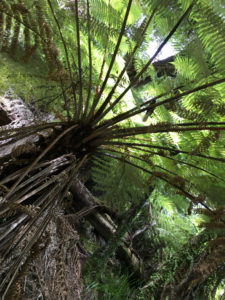 One section also led barefoot across the seabed, similar to mudflat hiking. You can choose the High-Tide Track or the Low-Tide Track. Depending on the water level or tides.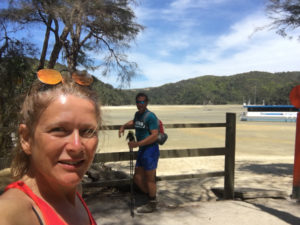 After about 10 km we reached Anchorage.From there we took the ferry back to Kaiteriteri at 3:40 pm. On the way we could still observe a little blue penguin splashing. Unfortunately, our backpack had not yet arrived in the harbour, so we had to wait until 6pm. Then we set up our tent again on the campsite and made a salad for dinner.
Silke