Again we drove along the highway along the east coast past the seal banks. And again we have discovered a lot of new things. For example, a fish letterbox in Rai Valley.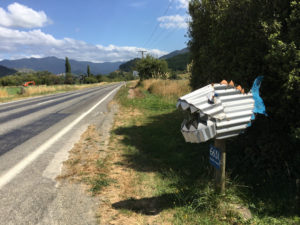 In Rai Valley we also had a coffee in a trucker's pub. In the dining room, hunting trophies hung on the walls, a TV played 90's music videos and two men were at a pool table. A discarded transport plane is set up for inspection in Woodbourne. Of course, we climbed into the pulpit once.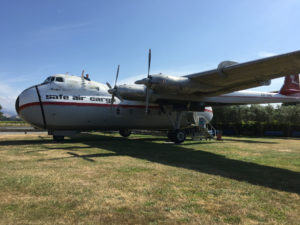 Immediately on the neighbouring property there were delicious blueberries to buy.We landed tonight at the TOP10 campsite in Kairoura. We grilled and met a nice German couple with whom we talked.
Silke