Our flight to Kona /Big Island we got without problems and also the luggage traveled with us! Just under an hour flight and already at the airport you realize that you have arrived on an island with an active volcano. Lava characterizes the picture.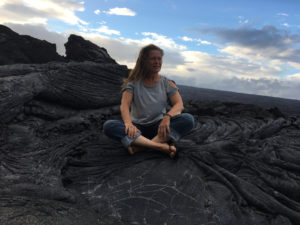 Until we reached our accommodation in Hilo we had about 2 h drive across the island. Our Hawaiian Ohana Home is in a wonderful house with rocking chairs on the terrace and view to the sea. Late in the afternoon we drove to Kalapana until we were not allowed to continue at a roadblock. A desert of lava. And there are already people living in small wooden houses on stilts. The black beach at Pohoiki was formed only last year by the volcanic eruption. Very impressive!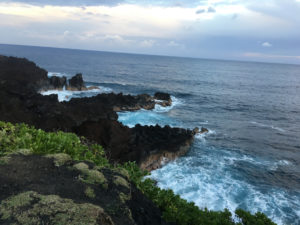 In the evening we used the kitchen and prepared a salad with bread and mozzarella.
Silke