Our tour of Petra today took us to Sacrifice Square, from where you have a great view of the theater and the royal tombs. A steep path leads up there in about an hour.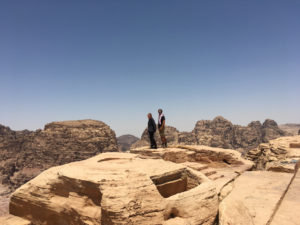 We then walked past the royal tombs to the Byzantine Church, which has been partially restored. On the pretty mosaic floor, a tabby tomcat greeted us.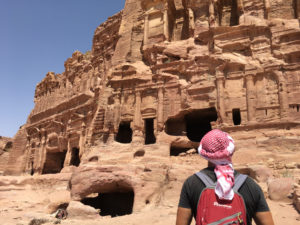 We also had a Bedouin tea in front of the royal tombs. Then we went past the treasure house again and through the Siq to the entrance gate.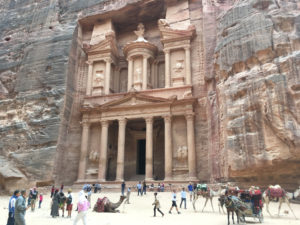 All in all, we ran a good 14 km today and again snapped felt thousands of photos of ornate facades, gorges, camels, donkeys and carriages. No desire to go out for dinner. Reiner is tinkering with the website, which is temporarily down.
Silke