After a nice breakfast under coconut trees overlooking the sea, we had a washing day again! Wash two machines and then hang on irons to dry. Our "Villa Juana" also rents motorbikes and so we tried one today. We drove to Dumaluan Beach, about 7 km away, and walked along the beach. A Virgin Colada was available in a chic atmosphere at the South Palms Resort Panglao at the beach bar.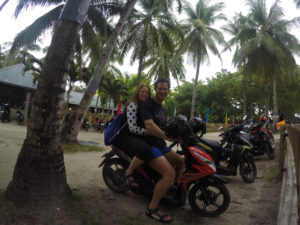 On the way back we found some stranded starfish (type of knotous roller starfish). We put them back into the deeper water with the help of a piece of wood.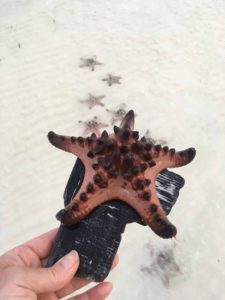 In the evening we were eating again in the Phillippinian restaurant. And after that we sat on our terrace and did some research.
Silke