This morning we received a cardboard box from Sabine and Winfried from Germany, full of things we can use in the camper. Z.B. Salt, tea and plastic wrap, … .The photo at the Garden Lodge is unfortunately so shaky that I decided to do something else. We wish them a good flight home and thank you for the tips and our starter package! In the late morning we set off for the northern tip. We passed many beautiful viewpoints. Green hills in Waipu, Bay of Islands in Paihia, great beaches.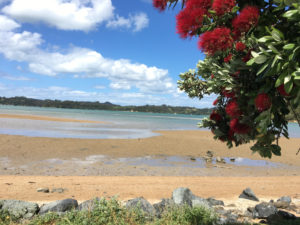 Unfortunately, we haven't stayed in any place for a long time, because we don't move as fast as we wanted. If you have more time you could kayak here, do boat trips, explore waterfalls and fireflies caves, etc.We reached the campsite at Tapotupotu Bay at about 8:45 pm, set up our tent and had dinner.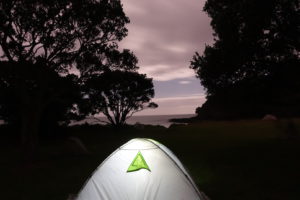 We had already prepared salad in the morning and wraps with feta cheese. 
Silke